It's Ph.D. application season and the Community Data Science Collective is recruiting! As always, we are looking for talented people to join our research group. Applying to one of the Ph.D. programs that the CDSC faculty members are affiliated with is a great way to get involved in research on communities, collaboration, and peer production.
Because we know that you may have questions for us that are not answered in this webpage, we will be hosting an open house and Q&A about the CDSC and Ph.D. opportunities on Friday, October 20 at 18:00 UTC (2:00pm US Eastern, 1:00pm US Central, 11:00am US Pacific). You can register online.
This post provides a very brief run-down on the CDSC, the different universities and Ph.D. programs our faculty members are affiliated with, and some general ideas about what we're looking for when we review Ph.D. applications.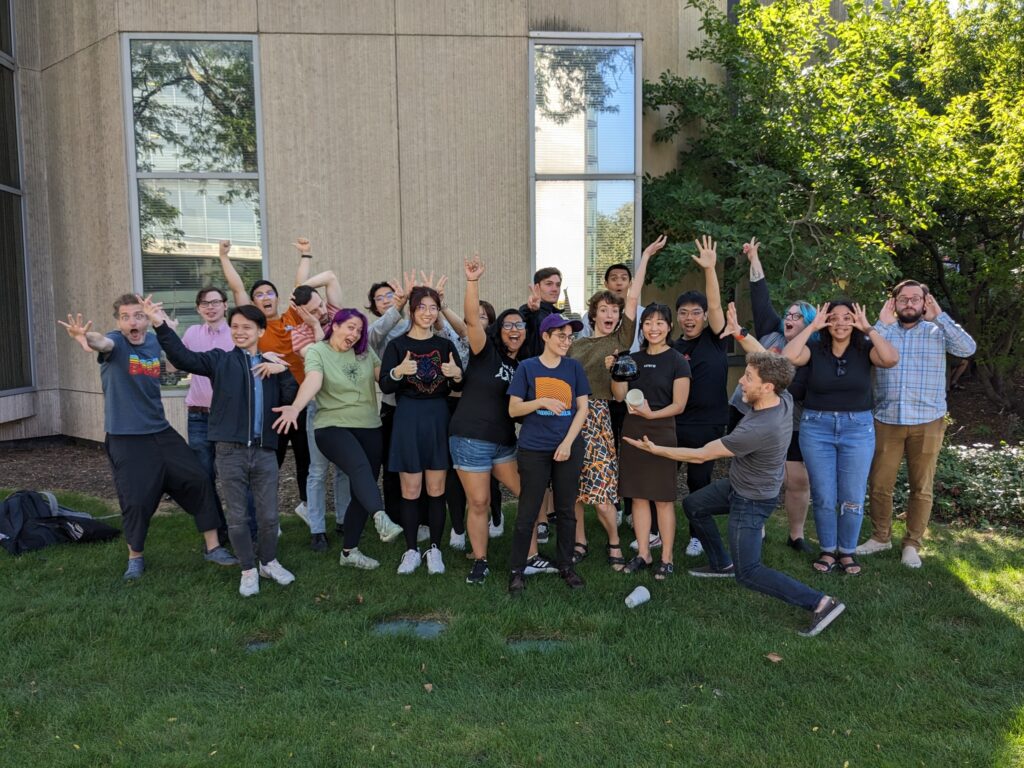 What is the Community Data Science Collective?
The Community Data Science Collective (or CDSC) is a joint research group of (mostly quantitative) empirical social scientists and designers pursuing research about the organization of online communities, peer production, and learning and collaboration in social computing systems. We are based at Northwestern University, the University of Washington, Carleton College, Purdue University, and a few other places. You can read more about us and our work on our research group blog and on the collective's website/wiki.
What are these different Ph.D. programs? Why would I choose one over the other?
This year the group includes three faculty principal investigators (PIs) who are actively recruiting PhD students: Aaron Shaw (Northwestern University), Benjamin Mako Hill (University of Washington in Seattle), and Jeremy Foote (Purdue University). Each of these PIs advise Ph.D. students in Ph.D. programs at their respective universities. Our programs are each described below.
Although we often work together on research and serve as co-advisors to students in each others' projects, each faculty person has specific areas of expertise and interests. The reasons you might choose to apply to one Ph.D. program or to work with a specific faculty member could include factors like your previous training, career goals, and the alignment of your specific research interests with our respective skills.
At the same time, a great thing about the CDSC is that we all collaborate and regularly co-advise students across our respective campuses, so the choice to apply to or attend one program does not prevent you from accessing the expertise of our whole group. But please keep in mind that our different Ph.D. programs have different application deadlines, requirements, and procedures!
Faculty who are actively recruiting this year
If you are interested in applying to any of the programs, we strongly encourage you to reach out the specific faculty in that program before submitting an application.
Ph.D. Advisors
Jeremy Foote is an Assistant Professor at the Brian Lamb School of Communication at Purdue University. He is affiliated with the Organizational Communication and Media, Technology, and Society programs. Jeremy's research focuses on how individuals decide when and in what ways to contribute to online communities, how communities change the people who participate in them, and how both of those processes can help us to understand which things become popular and influential. Most of his research is done using data science methods and agent-based simulations.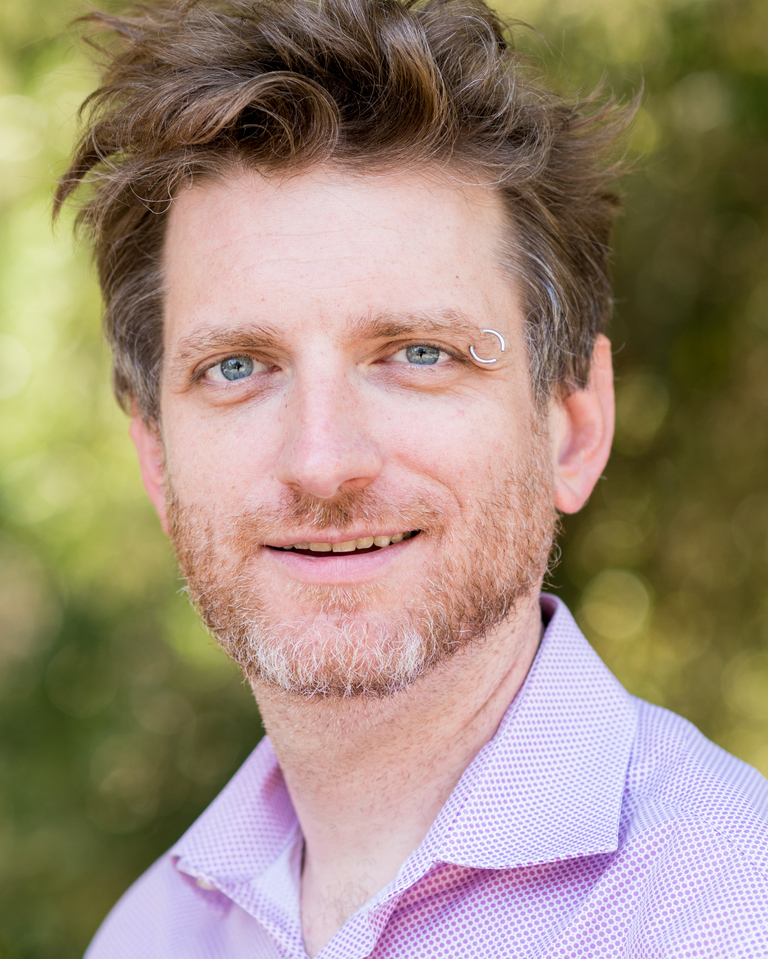 Benjamin Mako Hill is an Associate Professor of Communication at the University of Washington. He is also adjunct faculty at UW's Department of Human-Centered Design and Engineering (HCDE), Computer Science and Engineering (CSE) and Information School. Although many of Mako's students are in the Department of Communication, he has also advised students in all three other departments—although he typically has more limited ability to admit students into those programs on his own and usually does so with a co-advisor in those departments. Mako's research focuses on population-level studies of peer production projects, computational social science, efforts to democratize data science, and informal learning. Mako has also put together a webpage for prospective graduate students with some useful links and information..
Aaron Shaw is an Associate Professor in the Department of Communication Studies at Northwestern. In terms of Ph.D. programs, Aaron's primary affiliations are with the Media, Technology and Society (MTS) and the Technology and Social Behavior (TSB) Ph.D. programs (please note: the TSB program is a joint degree between Communication and Computer Science). Aaron also has a courtesy appointment in the Sociology Department at Northwestern, but he has not directly supervised any Ph.D. advisees in that department (yet). Aaron's current projects focus on comparative analysis of the organization of peer production communities and social computing projects, participation inequalities in online communities, and collaborative organizing in pursuit of public goods.
What do you look for in Ph.D. applicants?
There's no easy or singular answer to this. In general, we look for curious, intelligent people driven to develop original research projects that advance scientific and practical understanding of topics that intersect with any of our collective research interests.
To get an idea of the interests and experiences present in the group, read our respective bios and CVs (follow the links above to our personal websites). Specific skills that we and our students tend to use on a regular basis include consuming and producing social science and/or social computing (human-computer interaction) research; applied statistics and statistical computing, various empirical research methods, social theory and cultural studies, and more.
Formal qualifications that speak to similar skills and show up in your resume, transcripts, or work history are great, but we are much more interested in your capacity to learn, think, write, analyze, and/or code effectively than in your credentials, test scores, grades, or previous affiliations. It's graduate school and we do not expect you to show up knowing how to do all the things already.
Intellectual creativity, persistence, and a willingness to acquire new skills and problem-solve matter a lot. We think doctoral education is less about executing tasks that someone else hands you and more about learning how to identify a new, important problem; develop an appropriate approach to solving it; and explain all of the above and why it matters so that other people can learn from you in the future. Evidence that you can or at least want to do these things is critical. Indications that you can also play well with others and would make a generous, friendly colleague are really important too.
All of this is to say, we do not have any one trait or skill set we look for in prospective students. We strive to be inclusive along every possible dimension. Each person who has joined our group has contributed unique skills and experiences as well as their own personal interests. We want our future students and colleagues to do the same.
Now what?
Still not sure whether or how your interests might fit with the group? Still have questions? Still reading and just don't want to stop? Follow the links above for more information. Feel free to send at least one of us an email. We are happy to try to answer your questions and always eager to chat. You can also join our open house on October 20 at 2:00pm ET (UTC-4).