Help us build a dynamic and exciting program to facilitate conversations between free and open source software (FOSS) researchers and practitioners! Submit a session proposal for FOSSY! The deadline for submissions is May 14 May 18 (Edit: The deadline has been moved.).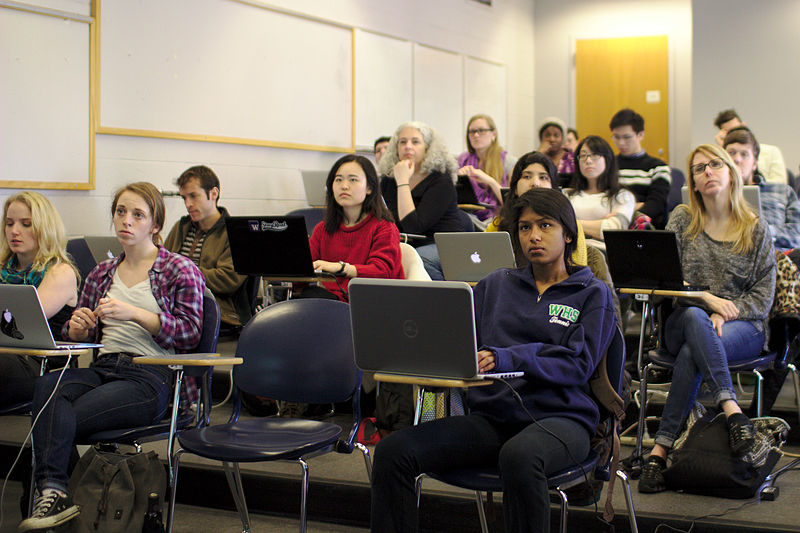 Although scholars publish hundreds of papers about free and open source software, online governance, licensing, and other topics very relevant to FOSS communities each year, much of this work never makes it out of academic journals and conferences and back to FOSS communities. At the same time, FOSS communities have a range of insights, questions, and data that researchers studying FOSS could benefit from enormously.
This gap between research and communities inspired us to propose a track at FOSSY, the Free and Open Source Software Yearly conference. Our track is called FOSS Research for All: The Science of Community.
The goal of this track is to build bridges between FOSS communities and scientific research conducted with and about FOSS communities. We hope to provide opportunities for community members to hear about exciting results from researchers; opportunities for researchers to learn from the FOSS community members; and spaces for the FOSS community to think together about how to improve FOSS projects by leveraging research insights and research.
This track will include opportunities for:
researchers to talk with practitioners (about their research)
practitioners to talk with researchers (about their needs)
researchers to talk with other researchers (for learning and collaboration)
FOSSY runs July 13 – 16, and we are hoping to have 2-3 days of content. Towards that end, we are seeking proposals! If you are a researcher with work of relevance to FOSS community members; a FOSS community member with experiences or opportunities relevant to research; or just want to be involved in this conversation, please consider proposing in one of the following formats:
Short Talks. Do you have a recent project to share in some depth? A topic that needs time to unpack? Take 20 minutes to present your thoughts. Following each presentation there will be time for group discussion to help participants apply your work to their practice.
Lightning Talks. Want to make a focused point, pitch, or problem report to a great audience? Bring your 5-minute talk to our lightning round.
Panels. We will be facilitating dialogue between researchers and community members. Would you be willing to share your thoughts as a panelist? Let us know your expertise and a few notes on your perspective so that we can develop a diverse and engaging panel. Contact us directly (details below) if you are interested in being on a panel.
If you have an idea that doesn't fit into these formats, let's chat! You can reach out to Kaylea (kaylea@uw.edu), Molly (molly.deblanc@northwestern.edu) or submit your idea as a proposal via the FOSSY form.
Submissions are non-archival, so we welcome ongoing, completed, and already published research work. Non-archival means that presentation of work at FOSSY does not constitute a publication. It's just a way to get your work out there! Work that synthesizes or draws across a body of published papers is particularly welcome.
What kind of research are you looking to have presented?
We are interested in any topic related to FOSS communities! This might include research from computing (including software engineering, computer security, social computing, HCI), the social sciences and humanities (including management, philosophy, law, economics, sociology, communication, and more), information sciences, and beyond.
For example: how to identify undermaintained FOSS packages and what to do about it; community growth and how to find success in small communities; effective rule making and enforcement in online communities.
If it involves FOSS or is of interest to FOSS practitioners, we welcome it! We are eager to help you put your results into the hands of practitioners who can use your findings to inform their own community's practices and policies on social, governance, and technical topics.
We hope to welcome scholars and researchers from across academia, government, industry, or wherever else you are from!
Who will I be speaking with?
We expect a multi-disciplinary audience. FOSSY will be bringing together free and open source software practitioners including community managers, designers, legal experts, non-profit and project leaders, technical developers, technical writers, and researchers.
The track is being organized by:
Kaylea Champion, Community Data Science Collective and the University of Washington
Molly de Blanc, Community Data Science Collective and Northwestern University
Benjamin Mako Hill, Community Data Science Collective and the University of Washington
Aaron Shaw, Community Data Science Collective and Northwestern University